Literal is reigniting the love of reading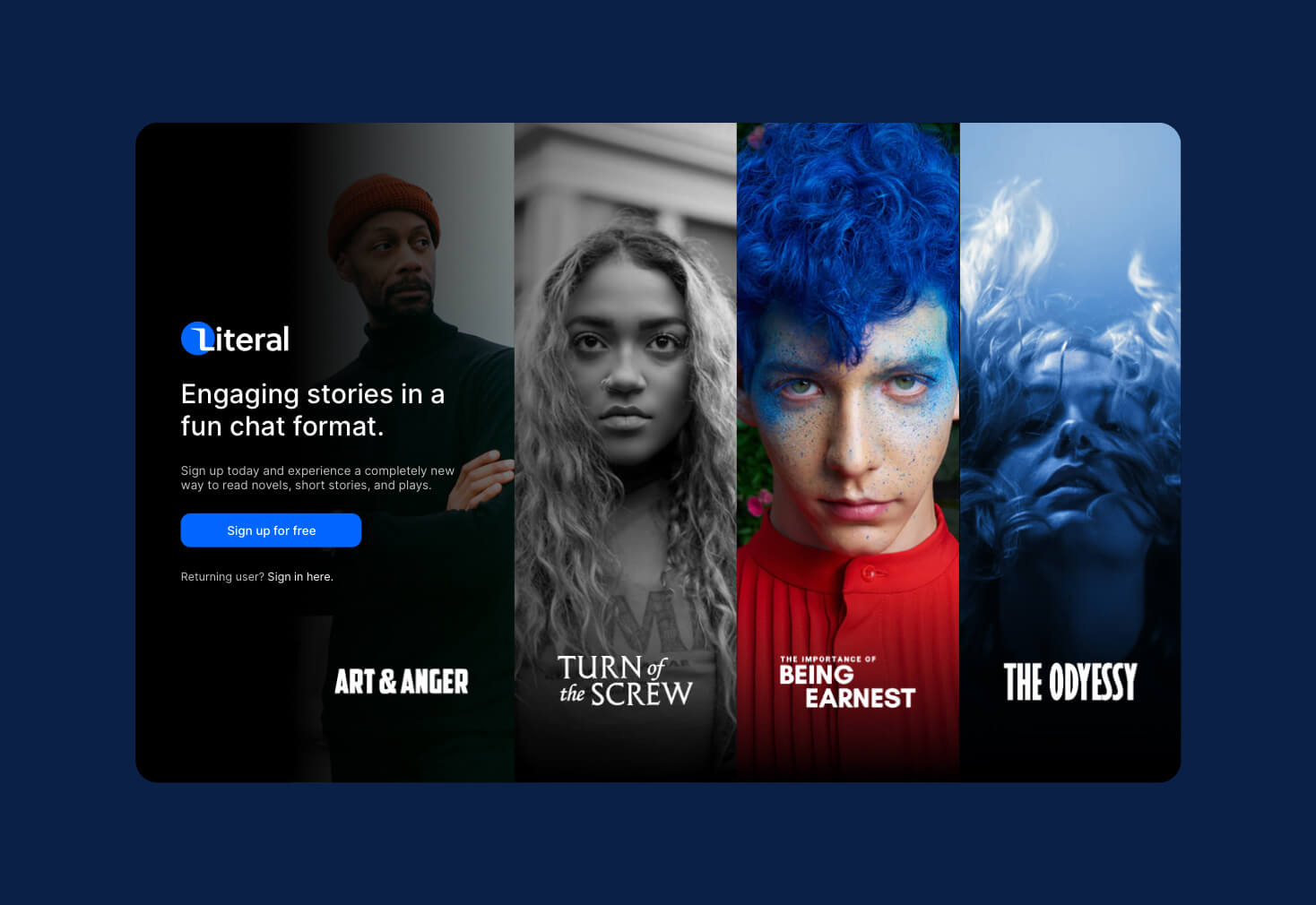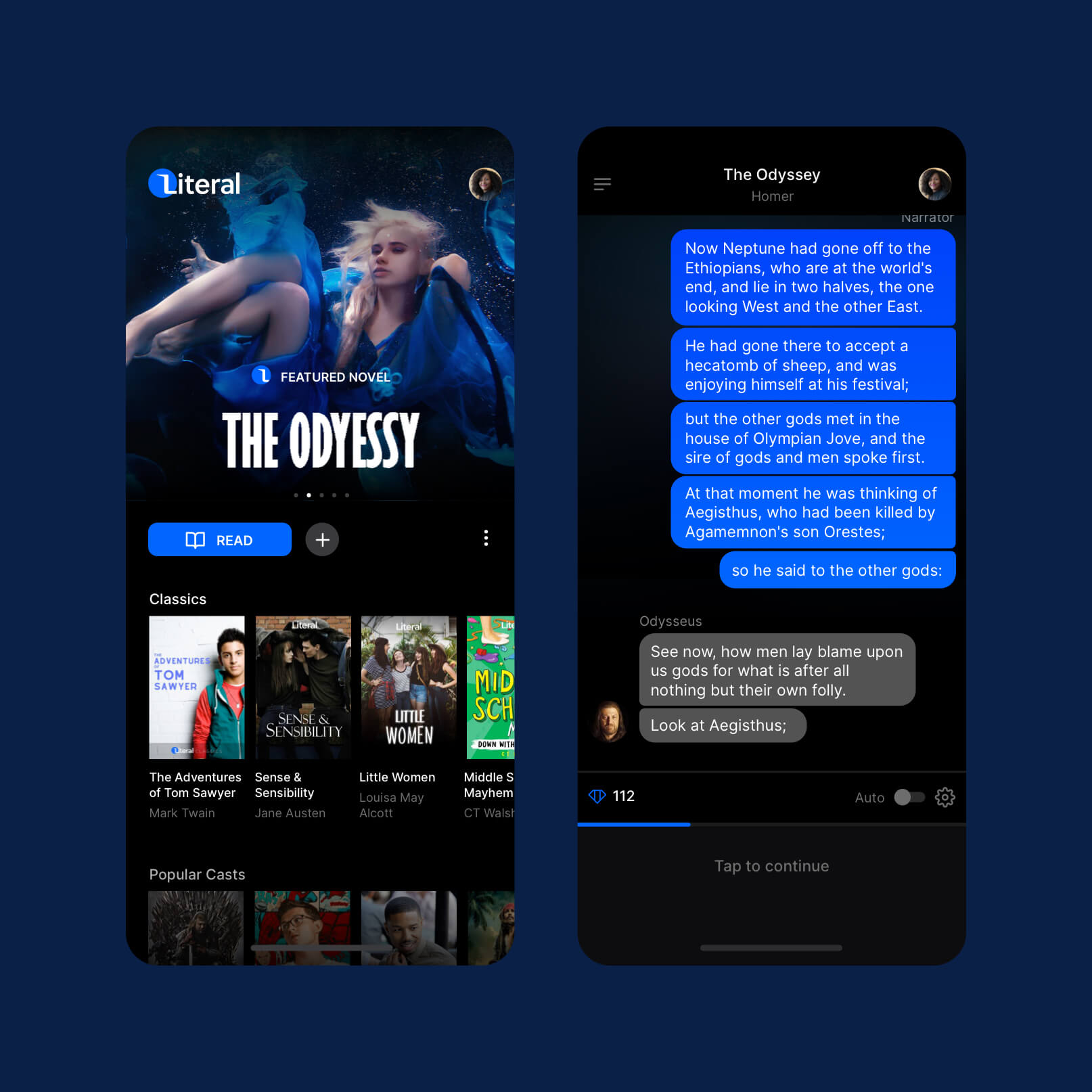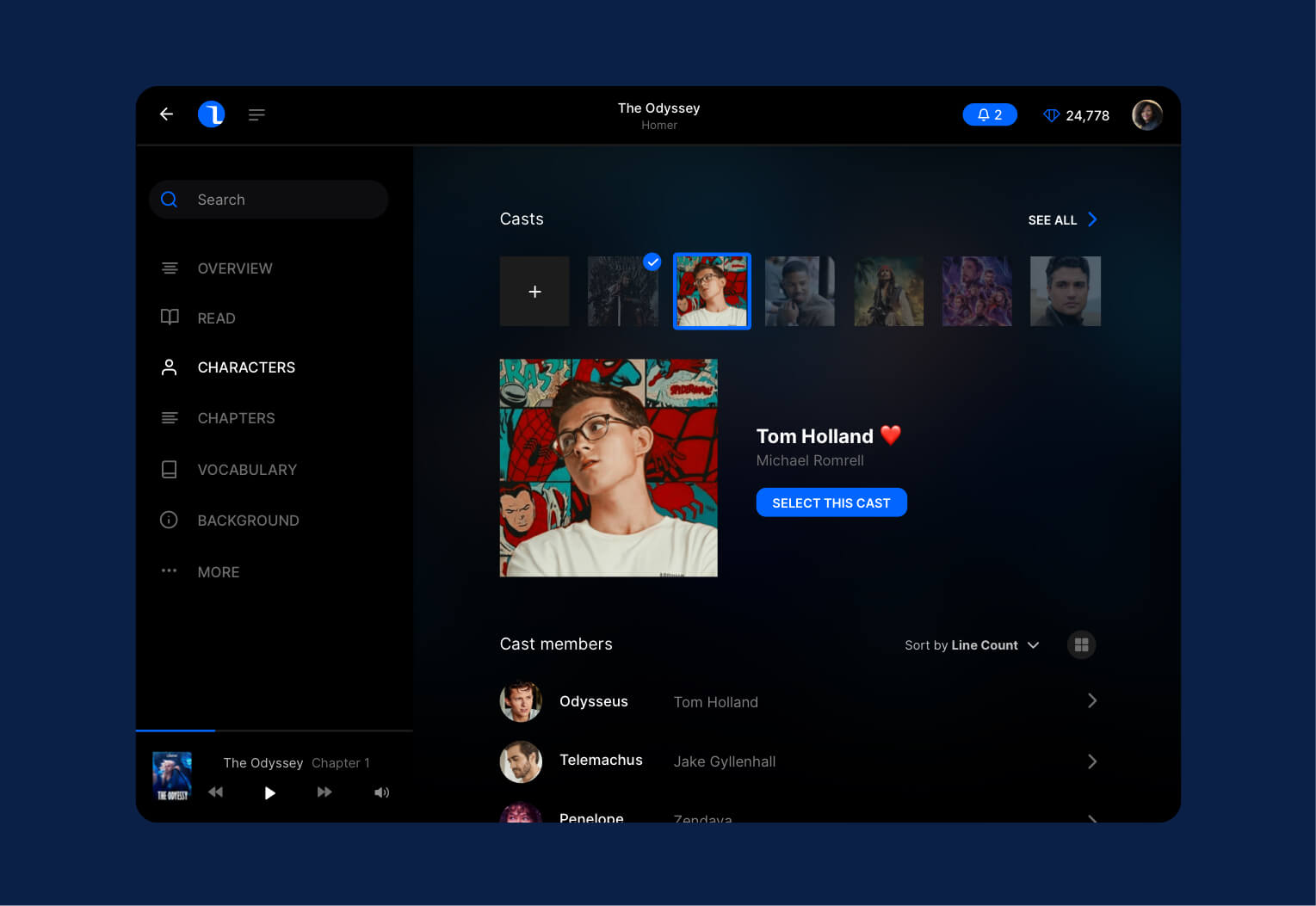 In a world where student attention is increasingly drawn to fast-paced video, chat, and social media platforms, Literal provides a fresh, engaging reading format for thousands of books.
Literal enlisted me to help them "make reading as addictive as social media." 
Their innovative product turns existing books into a chat-style reading experience, complete with customizable "casts" of characters and other interactive features.  I worked closely alongside the team and CEO to evaluate the existing product, identify opportunities to improve the experience, and then create a brand new design language. 
We also worked with Park City High School's project-based learning course to test and validate the app with actual students over several months. Based on the data gathered there, I led a full redesign for both the web and mobile experiences, including behind-the-scenes workflows for adding books, managing classrooms, creating assignments, and more.
User testing & interviews, prototyping in Figma, Sketch, and Invision, development support